Sacred Games
Sacred Games is an Indian Crime thriller Television Series. Sacred Games First Season was released in 2018 on Netflix. With the huge success of First Season, Sacred Games Season 2 was released in 2019. Sacred Games is one of the top rated Indian Television Series. Sacred Games holds 4th position at IMDb rating in the list of top Indian Web Series. Sacred Games is the first Netflix Original from India.
Sacred Games is based on Vikram Chandra's Novel named 'Sacred Games' which was published in 2006. The series Sacred Games starred by brilliant and phenomenal actors Nawazuddin Siddiqui and Pankaj Tripathi (in Season 2). The series is expected to consist of four seasons.
Sacred Games is the story of a Gangster Ganesh Gaitonde, who believes that he is God. Gaitonde reveals some facts before taking his own life. The series is about the hunt and struggle of Police and National agencies to save Mumbai.
Ghoul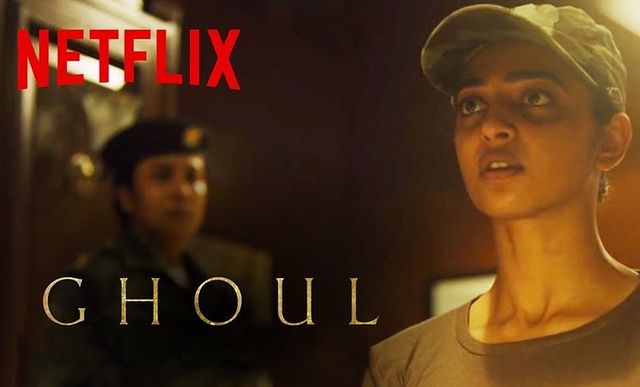 Ghoul is a 2018 horror thriller web series starring Radhika Apte as Nida Rahim. The First Season of Ghoul consists of three episodes. Ghoul is available to watch on Netflix in four languages – Hindi, English, Tamil and Telugu. Ghoul is the second Netflix original from India after Sacred Games.
Ghoul means evil spirit. Radhika Apte as Nida Rahim is a newly appointed Military Officer interrogating Ali Saeed, one of the most dangerous terrorist. However, later on it is find that Ali knows about the interrogators dirty and shameful secrets and points on them. Later on, it is concluded that Ali is a Ghoul.
Selection Day
Selection Day is based on Aravind Adiga's Novel under the same title, published in the year 2016. Selection Day is a sports fiction Novel.
Selection Day is the story of a 14 year old boy and his struggles to get into the Under 19 Mumbai Cricket team.
Delhi Crime
Delhi Crime is a crime drama television series. The series Delhi Crime is based on the rape case that took place in Munirka, South Delhi in the year 2012. The First Season of Delhi Crime has a total of seven episodes which released on Netflix in 2019.
Leila
Leila is based on Prayaag Akbar's novel 'Leila'. Leila released in the year 2019. Leila is the story of a woman who is in search for her daughter. Leila lost upon her daughter when she was arrested.
Typewriter
Typewriter is 1 2019 drama series on Netflix. Typewriter directed by Sujoy Ghosh is an Indian horror web series. Typewriter is story of three friends and a haunted house. Three friends quest for ghost in an old villa. But a new family moves in and finds some deep secrets of the house.
Bard of Blood
Bard of Blood is based on Bilal Siddiqi's novel under the same name. Bard of Blood is the story of an ex-RAW agent Kabir Anand and his mission to rescue four Indian spies captured in Balochistan.
Jamtara – Sabka Number Ayega
Jamtara – Sabka Number Ayega is an Indian thriller web series released in the year 2020. Jamtara – Sabka Number Ayega
Taj Mahal 1989
She
Hasmukh
Betaal
Masaba Masaba
Mismatched
Bombay Begums