An antique ring with the inscription, "My Christmas Love 1948" leads reporter Kendra Adams to discover a love story of the ages. With the help of the ring's owner's grandson Michael Jones, they learn the legacy his grandparent's left behind. Will Kendra find one of her own, too?
Main Cast
Nazneen Contractor as Kendra Adams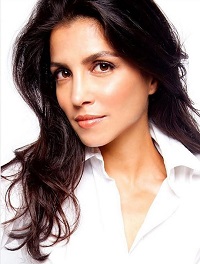 Nazneen Contractor is an Indian-born Canadian actress, born on 26 August 1982 in Mumbai, India. Nazneen Contractor is the first East Indian to lead a Hallmark channel movie The Christmas Ring.
David Alpay as Michael Jones
David Alpay is a Canadian actor, musician and producer, born on 6 October 1980 in Toronto, Canada.
Kazumi Evans as Sarah
Kazumi Evans is a Canadian actress, born on 14 September 1989 in Vancouver, Canada.
Chelsey Reist as Trish Jones
Chelsey Marie Reist is a Canadian actress, television host, and dancer, born on 4 January 1987 in Edmonton, Canada.
Other Cast
Casey Manderson as Scott Jones
Milo Shandel as Paul
Colleen Wheeler as Linda
Veronika Hadrava as Cathy
Sam Quinn as Cady
Beverley Elliott as Jane
Justin Stone as Peter
Peter Anderson as Samuel