Blood Red Sky is a German movie and it is one of the top 10 movies trending on Netflix. Blood Red Sky is a must watch movie. Blood Red Sky is the story of a woman who must bring to light the dark side of her, in order to save her son from a group of terrorists.
Blood Red Sky Synopsis
Nadja, a mother with a strange illness, with her son Elias, take a transoceanic flight from Berlin to New York. Shortly after takeoff, the plane is hijacked by a group of terrorists and Nadja is forced into action in order to survive and protect her son at all costs, even if it means revealing a dark secret that she has hidden for a long time. Nadja had to reveal the monster inside her that she's hidden for so long a vampire.
Peri Baumeister as Nadja
Carl Anton Koch as Elias
Dominic Purcell as Berg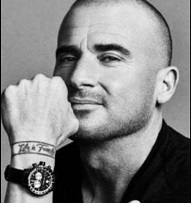 Chidi Ajufo as Curitz
Leonie Brill as Julia
Alexander Scheer as Robert
Kais Setti as Farid