Jack Stephen Burton, better known as Steve Burton is an American actor, best known for his role as Jason Morgan on General Hospital from 1991 to 2012 and 2017 to 2021. Steve Burton was born on 28 June 1970 in Indianapolis, Indiana, United States.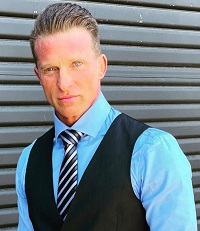 Steve Burton shared a video on his Instagram in which he told his fans that General Hospital had to let him go. Steve Burton aka Jason Morgan had to leave over Vaccine mandate issues. Steve said 'Unfortunately General Hospital has let me go because of the Vaccine mandate' in the video he shared on Instagram. Read the complete message shared by Steve Burton, actor who played Jason Morgan on General Hospital here —>>> Steve Burton Message on Instagram
Steve Burton left role of Jason in 2012, which he started playing back in the early 1990 and returned in 2017. Steve Burton is leaving General Hospital because of Vaccination issues. General Hospital let Steve Burton go because of Vaccination mandates ansd Steve chose his personal freedom. According to Steve, it's personal choice whether to take vaccine or not, but in order to continue in the show it was necessary to get vaccinated, which he did not want.
Steve Burton
| | |
| --- | --- |
| Age | 51 years |
| Spouse | Sheree Gustin |
| Instagram | 1steveburton |
| Height | 1.8 m |
| Net Worth | $4 million |