Queen of the Universe is a drag queen singing competition television streaming on the television network Paramount+. The series is hosted by Graham Norton with the four judges coming from backgrounds in the worlds of music, drag, and reality TV competitions. The contestants will be competing for a cash prize of $250,000. Queen of the Universe premiered on 2 December 2021.
Judges
Leona Lewis
Leona Louise Lewis is a British singer, songwriter, actress, model and activist. Leona Lewis was born on 3 April 1985 in Islington, London, United Kingdom.
| | |
| --- | --- |
| Age | 36 years |
| Height | 1.7 m |
| Instagram | leonalewis |
| Spouse | Dennis Jauch |
Michelle Visage
Michelle Visage is an American radio DJ, singer, actress, producer, media personality, and television host. Michelle Visage was born on 20 September 1968 in Perth Amboy, New Jersey, United States.
Trixie Mattel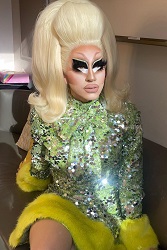 Brian Michael Firkus, best known by her stage name Trixie Mattel, is an American drag queen, reality television personality, singer-songwriter, and an entrepreneur. Trixie Mattel was born on 23 August 1989 in Milwaukee, Wisconsin, United States.
Vanessa Williams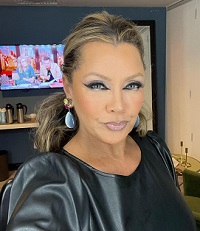 Vanessa Lynn Williams is an American singer, actress, and fashion designer. Vanessa Williams was born on 18 March 1963 in Bronx, New York, United States.
Host
Graham Norton
Graham William Walker, better known by his stage name Graham Norton, is an Irish actor, author, comedian, commentator, and presenter. Graham Norton was born on 4 April 1963 in Clondalkin, Ireland.
| | |
| --- | --- |
| Age | 58 years |
| Height | 1.73 m |
| Instagram | grahnort |